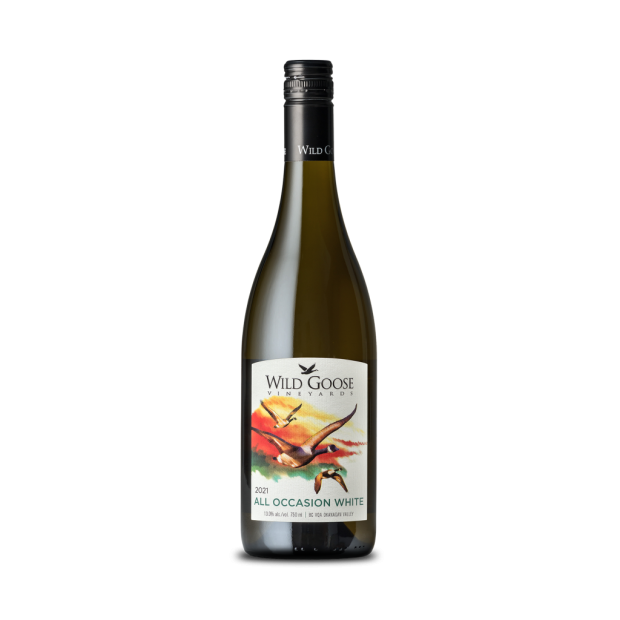 Price: $19.00CAD
Availability:
Sold Out
Wine Club - Priority Access - Limited Quantities Available
2021 All Occasion White
A soft and fruity all-purpose wine with aromas of green apple, pear, honeydew melon, passionfruit, honeysuckle, grapefruit and hints of chamomile. The palate is off-dry, round and supple textured and full of Okanagan tree fruits – peach, pear and nectarine with fresh lemon and lime.
This house blend's grapes comes from estate and grower vineyards throughout the Okanagan Valley.
Pair with pear, arugula and parmesan salad with lemon and black pepper or grilled chicken breast marinated in lime, garlic and oregano.