Wild Goose Vineyards
The vineyards of Wild Goose are the heart of the business. Everything is lost or gained in the vineyard. Wild Goose Vineyards & Winery's properties currently consist of three vineyard sites and our portfolio of wines showcase these as well as beautifully grown fruit by local growers and vineyard partners with which we have solid working relationships.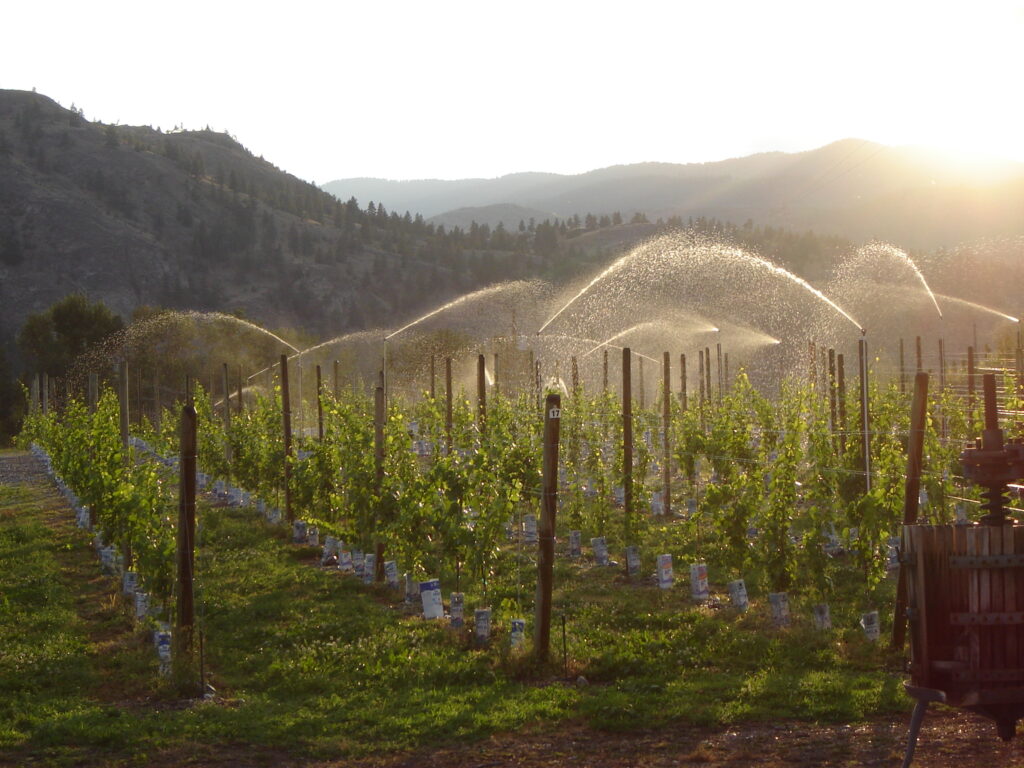 Okanagan Falls
This is a ten-acre parcel located at the winery site. This is home to our Stoney Slope Riesling which is grown in glacial soils on a beautiful south facing slope. Large stones line the rows absorbing the summer heat while the slope allows for maximum sun exposure and drainage. Despite the rough terrain the fruit grown here is highly coveted and lends itself well to late harvest wines.
As the slope of the vineyard eases, the soil type transitions to lighter clay. It is in this flat clay loam area of the vineyard that we grow Gewürztraminer of unparalleled quality. The vines are trained to the pendulum bow training system and produce very low yields; consistently reaching desired sweetness, pH and acidity levels thereby producing one of the best Gewürztraminers in Canada.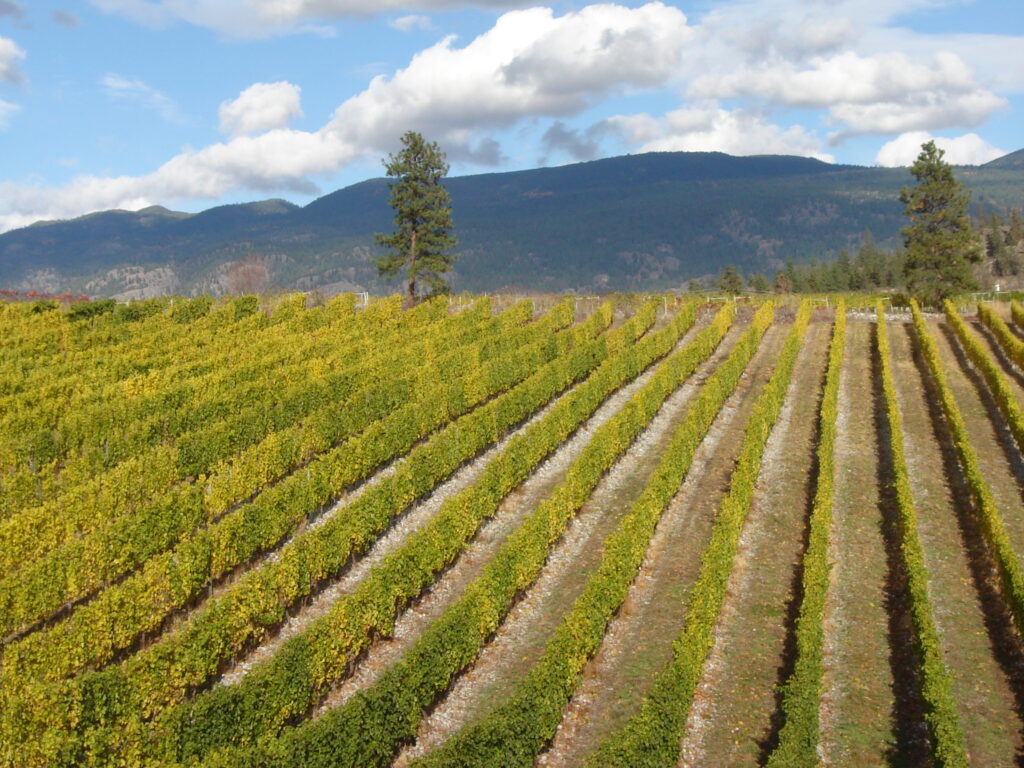 Oliver Mystic River
Trailing the banks of the South Okanagan River near the town of Oliver lays our five-acre Mystic River Vineyard. The soil here is sandy clay and pea gravel without a stone in sight. The fertile land and proximity to the river are a winning combination for our Mystic River Pinot Blanc and Gewürztraminer varietal wines – both two-time recipients of the Lieutenant Governor Award of Excellence.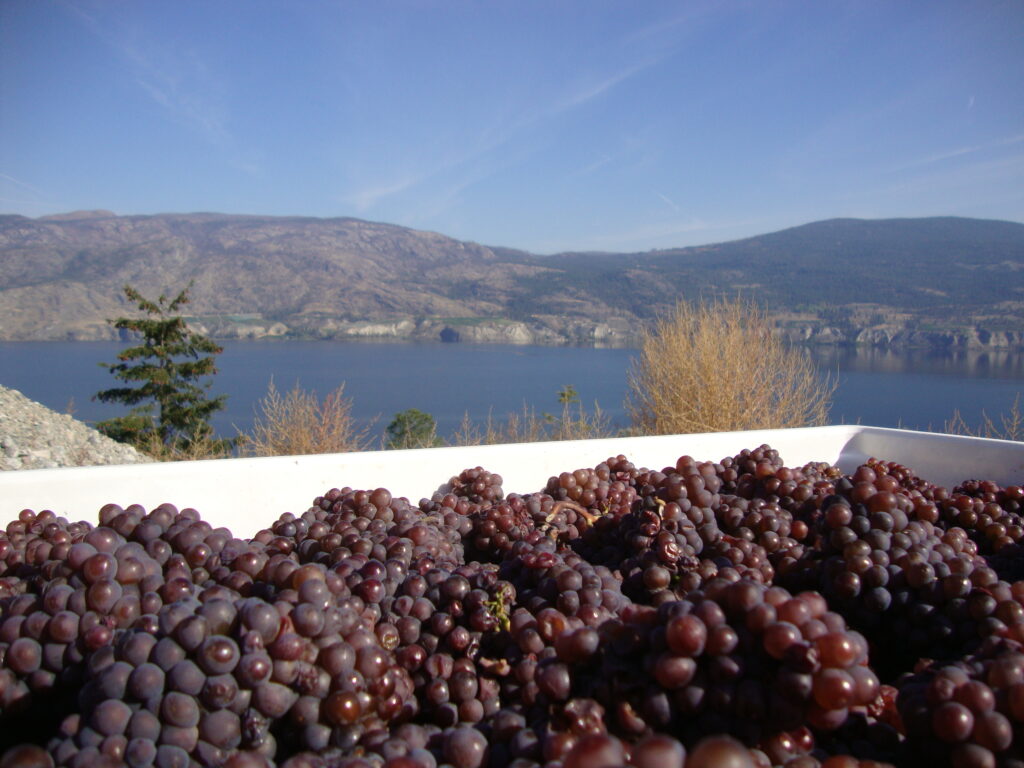 Sumac Slope Vineyard
Our newest addition, purchased in 2018, Sumac Slope Vineyard is comprised of glacial till soil and is located only a short distance from the winery. The site is home to some of our best Pinot Noir vines which produce a very expressive wine that is reflective of the sub-Geographic Indication of Okanagan Falls.