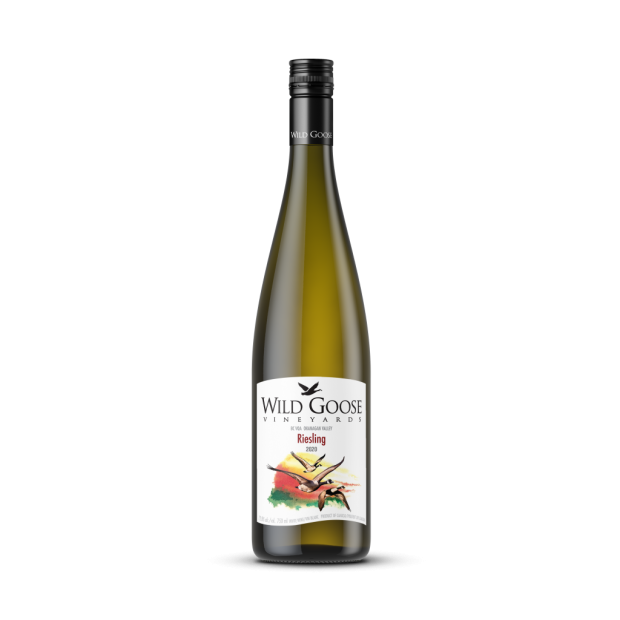 2020 Riesling
Celebrating 30+ years of premium Riesling production in British Columbia. This fruit forward Riesling comes from grapes grown at three Okanagan Valley  vineyards, including the 37 year old vines at the Wild Goose home vineyard.  Careful vineyard management and hand harvesting allows the wine to express not only the vine's age, but also the unique soil in which they grow. Sweet reserve is added to balance the refreshing racy acidity,  a "classic" method of winemaking.
"A perfumed and provocative Riesling, she teases with mouth-watering lemon, green apple, and evocative basil." - Decanter International Wine Competition, 2021
Pairs well with spicy Indian & Asian dishes, duck, chicken, ham, soft cheese and bounties of the sea.